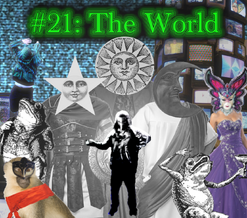 Welcome,to #21: The World...
Edit
21: The World is a surreal exploration game heavily inspired by both the creator's dream journal,and Osamu Sato's LSD Dream Emulator.
Locations
Characters
Events
Latest activity
Edit
Photos and videos are a great way to add visuals to your wiki. Find videos about your topic by exploring Fandom's Video Library.